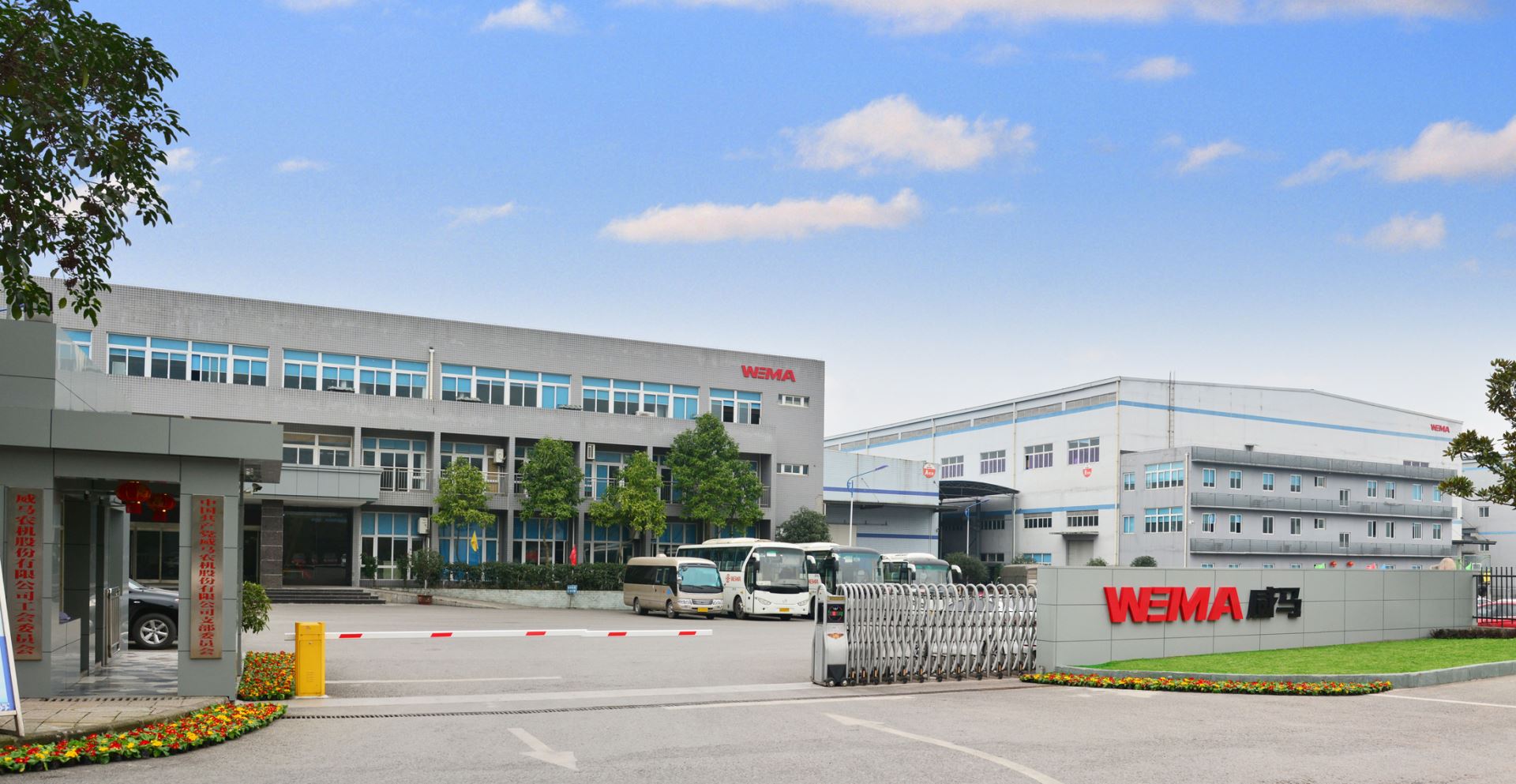 WEIMA Agricultural Machinery Co., Ltd. is a professional commitment to research and development, production and sales of gasoline engine, diesel engine, agricultural machinery and other terminal products joint-stock enterprises. It was founded in 2003, the existing staff is about 550 people. The factory plant area is about 60,000 square meters.
The company has a modern assembly line, testing equipment, sheet metal processing, precision machining and other equipment. Master the core patent technology more than 100 items, including four national invention patents. The main products are gasoline engines, diesel engines, generators, pumps, tillers, pastoral management machines, small harvesters, mini-transporter, multi-functional small-loader and so on.
In 2016, our company's annual output is more than 500 thousand units, of which 162 thousand units tillers has been produced and sold. Our products are exported to more than 70 countries and regions. Tillers exports volume for five consecutive years ranked first in the country, and to cooperated with world-renowned companies.
WEIMA Agricultural Machinery Co.,Ltd is committed to differentiation, and professional development. Chongqing government named "Chongqing Famous Brand", "Export Base", was elected "Large taxpayer", "Export Leading brand", "Agricultural Machinery national Customer Satisfaction Brand" "National high-tech enterprises" and so on. Company's products have the United States, the European Union and other countries of environmental protection and safety certification WEIMA's goal is to produce environmental and energy-efficient power, comfortable and sophisticated agricultural machinery. Our object is become the leader in small general-purpose and agricultural machines industry, to make WEIMA as "World Top Brand of Mountain Agricultural Machinery", do the internationalization of the first-class enterprises.
WEIMA's business philosophy is "Perfect WEIMA, Perfect Life", as WEIMA and WEIMA'S products continue to improve and perfect, our employees, users, partners will have more satisfied and more perfect life.