What did WEIMA DO for Lean Production?
2018-04-17Weimar Agricultural Machinery

1368
On January 3, 2018, the signing ceremony and the kick-off meeting for the lean production project jointly organized by Weima Agricultural Machinery Co., Ltd. and Zhejiang Ruiling Enterprise Management Co., Ltd. was held at Weima Agricultural Machinery Co., Ltd. . WEIMA general manager Yan Hua, Rui Ling chairman He Bangtong, senior executive ,directors, representatives of assembly workshop, parts workshop, property management department, quality department, lean production office and employees attended the event.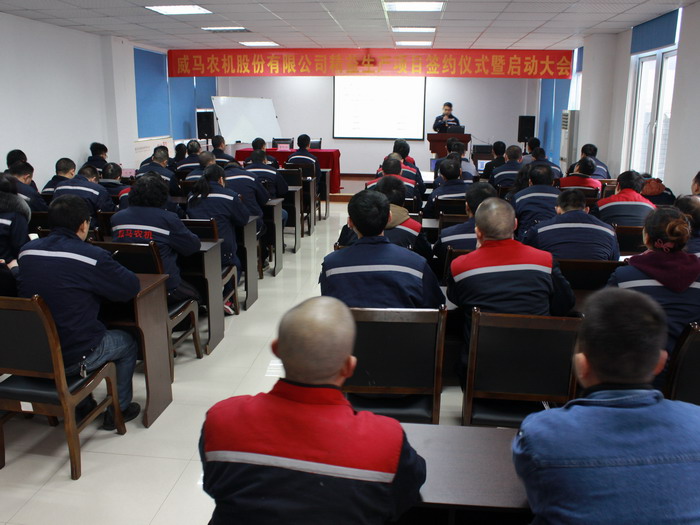 Firgure 1: introduction of the background of this cooperation
In the event, Mr. Yan and Mr He signed the signing ceremony and kicked off the smooth development of the lean production project. Subsequently, Mr. He and Mr. Yan respectively made speeches and placed high hopes for the implementation of the lean production project.
Figure 2: signing ceremony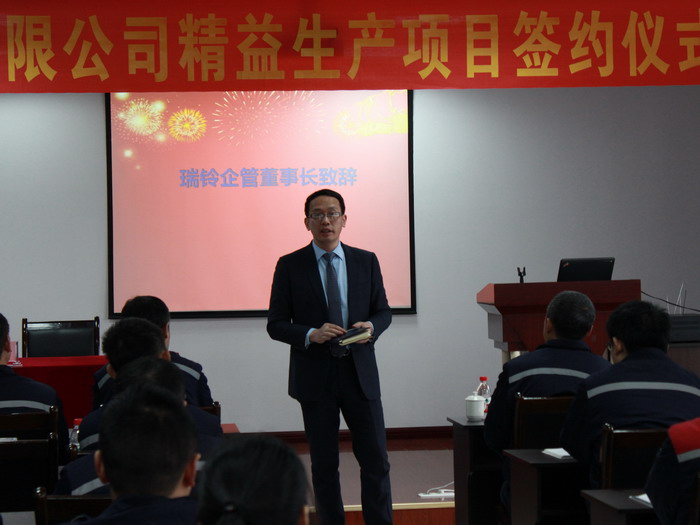 Figure 3: Mr. He is making speech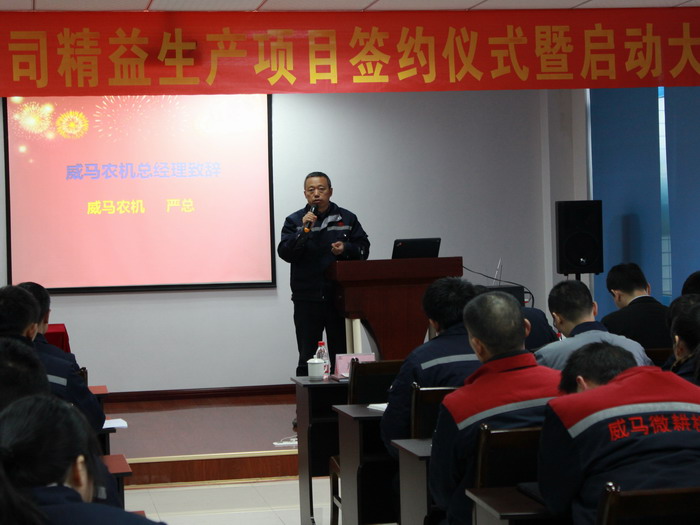 Figure 4: Mr. Yan is making speech
The event includes the opening of the host, background briefing on lean production projects, signing ceremony, introduction of lean production related education, project organization structure and management system explanation, Mr. He and Mr. Yan's speeches, Reading of the commitment letter and signatures. Rich content and various activities made this event a great success.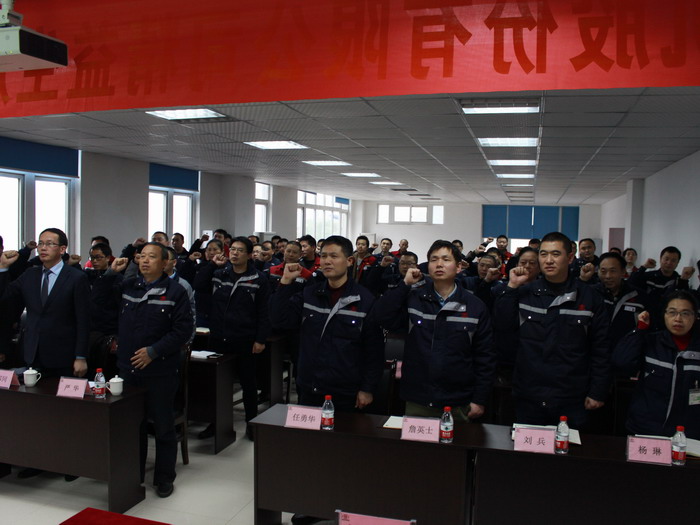 Figure 5: Pledge of commitment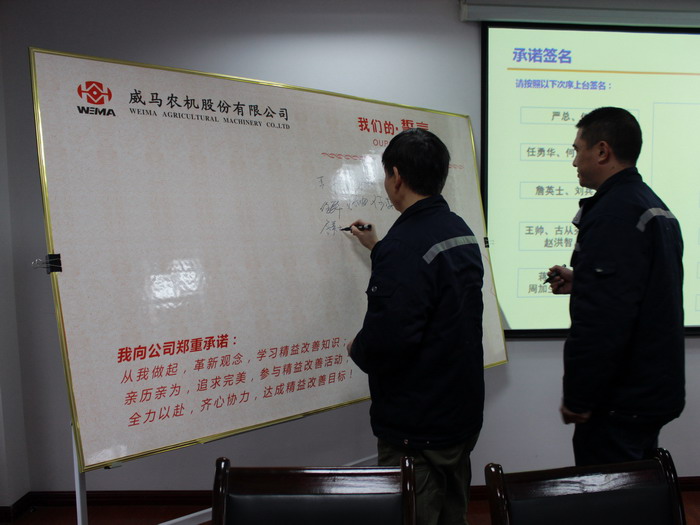 Figure 6: Signature of commitment
In addition, we believe that Weima will gradually achieve the goal of improving of management, improving the quality of all employees, and enhancing the competitiveness of enterprises in cooperation with Ruiling Enterprise Management Co., Ltd. Of Lean production project. Also we believe that this cooperation will help Weima to achieve modernization.